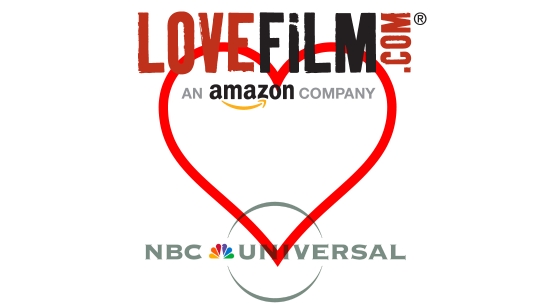 Back in May of 2012 Amazon's LOVEFiLM struck a deal with NBC to offer the latest NBC Universal films via the streaming service and whilst the deal has been a hit the two companies have once again sat down and agreed another sharing system.
This time around it's good news for TV fans as LoveFilm and NBC are now working together to bring NBC's extensive catalogue of TV shows to the streaming service, many of which have not been shown in the UK except for on paid-for services.
This means that top US shows such as The Office US, 30 Rock and classic series like Heroes and even Knight Rider will be available to watch with the service. NBC has a host of top draw TV shows in its catalogue, with series such as Parks and Recreation, Smash, Grimm, Community and Chicago Fire all shown on the network in the US, meaning that they could be streamed via LOVEFiLM in the future.
Currently there is only a handful of series coming to our UK screens but over time we can expect NBC to add loads of its top notch Comedy and Drama shows.
Jim Buckle, Managing Director at LOVEFiLM, said:
"This deal with NBCUniversal strengthens our exceptional and unrivalled on-demand TV offer. Our content, unbeatable value for money and the instant nature of our service make us the first choice for people who want the best possible entertainment experience."
With UK high street entertainment giant HMV going into administration on Monday, many people are lamenting the death of the high street, but with services such as LOVEFiLM and Netflix offering the same content to stream at home it's apparent that whilst the high street might be dying the entertainment world is moving forward!
Let us know your thoughts by adding a comment below or via our @Gadget_Helpline Twitter page or Facebook Page.
You can also stay up to date with our YouTube, Tumblr and Instagram pages.
---
Tags: Amazon, L0ovefilm, nbc, service, Streaming, TV, UK, universal