Contact us
Please contact us using one of the methods below:
Call Us:
For any information on the Gadget Helpline please call:
03444 994 600
Contact the Blog team:
We at Gadget Helpline love content and are always looking for new guest writers, contributors and advertisers, so to contact the Gadget Helpline Blog team click HERE.
Email Us:
Cancel Online:
Alternatively you can also cancel your membership online, via our secure cancellations page by clicking the image below.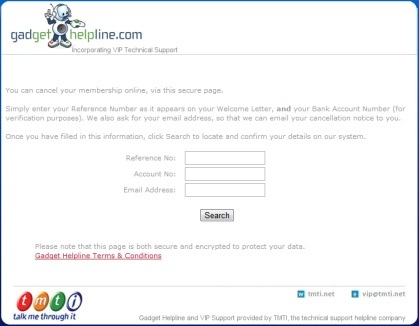 Simply enter your Gadget Helpline reference number as it appears on your welcome letter or email, and your bank account number (for verification purposes). We also ask for your email address, so that we can email your cancellation notice to you.